BFC Machine Embroidery Thread - Wholesale Inquiries Welcome -
e-mail us
!
Check out our Designs at BFC-Creations!
Welcome to BFC-Stash!
SALES AND SPECIALS
All Orders Shipped will include a sample pack of Embellishments - including a piece of Angelina Film
20% off Regular Metallic Thread-

Prices shown already have the discount - ends 5/18/13, 6am EDT
Quantity Discounts for our new Angelina Film!
Purchase 5 - 9 Packs - 4% discount, Purchase 10 - 14 Packs - 7% discount, Purchase 10 - 14 Packs - 7% discount. This does not include Complete sets - they are already priced at a 20% discount.
| | |
| --- | --- |
| FIBERS | •*Trees* - a huge pack that can be ued to make all kinds of trees on your projects |
| GEM CHIPS | •23 Beautiful real gem stone chips. Use them for Art Quilts or as mosaics on any project |
| | |
| | •19 individual colors |
| | •You can also buy a complete set for a great discount. |
| SEQUINS | •Iridescent Shells - beautiful for summer projects |
| | •Mixed Gold and Silver Shapes - great for Steampunk |
| | •Lots of New Barrel Beads - painted wood |
| | •New Large and Small Buttons |
| | •New Charms |
| | •Howlite Assorted Colors Leaf Beads |
| | •Carved Wood Sewing Buttons |
| | |
| --- | --- |
| | •Dragonflies - both Crystal AB and Mixed Colors |
| | •Cake Charms |
| | •Emerald, 11mm |
| | •Topaz, 11mm |
| | •Red, 11mm |
| | •Clear, 11mm |
| | •Aurora Borealis, 11mm |
| | |
| --- | --- |
| | •320 Color BFC Thread Charts & Inserts |
| | •Admelody Poly Chart |
| | •Various Embellishments |
INFO, NEWS AND FREE DESIGNS TOP
BFC Design Thread Kits are now available. We are initially going to be offering sets from BFC1083 forward (the ones that have BFC Poly) Once these are all on the site we will work on the ones with Admelody thread. If you want a kit that is not yet listed, just e-mail Suz@BFC-Creations.com and I will put it on the site. We will be adding sets as quickly as possible. These kits are priced at 20% below the cost if you bought the cones individually. They do not include Black and White so you won't end up with lots of cones of these two colors.
Go to START SHOPPING, BFC Design Thread Kits
FREE DESIGN
I created the designs above to use our new Flower Beads. You will get two sizes: 4x4 and 5x7. The design just contains the stems and leaves so you can add your flowers. You can use this on the shoulder of a jacket or make a beautiful sachet of fancy fabric. You just glue on the flowers!
DOWNLOAD DESIGNS HERE
SHIPPING RATES

We now have our permanent shipping rates. We are sharing the cost with you on most shipments. To see the rates click on START SHOPPING and then the SHIPPING tab or click here
I hope you enjoy browsing!
To begin shopping, just click on START SHOPPING on the left.
Thanks!


We have found a great space in a building that was built in the 1890's and was a jewelry manufacturer. I love the old floors and the big modern windows. We've been painting, and Rick and Fred have been getting the shelves unpacked and set up.

Thank you again,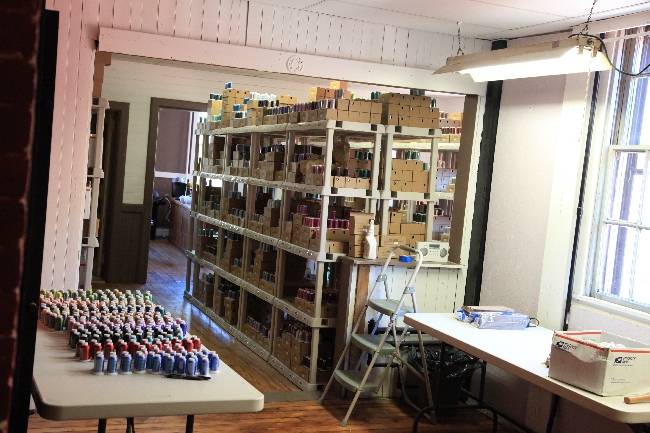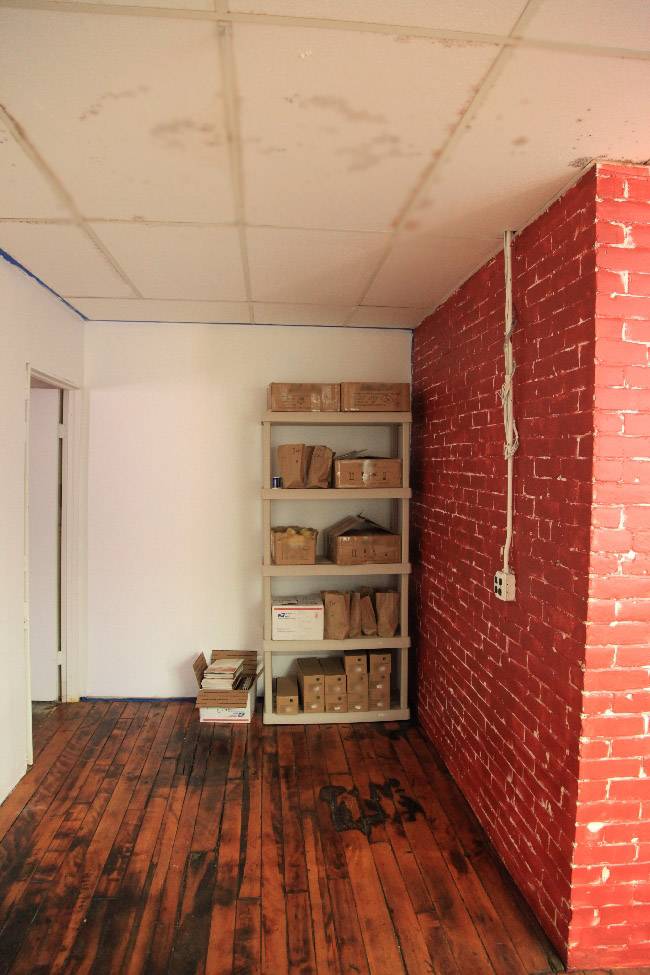 The images below show the warehouse
as it was coming together.
This first image shows a front office area in the background and some
of the several shelving units we have in place so far in one of three
storage areas.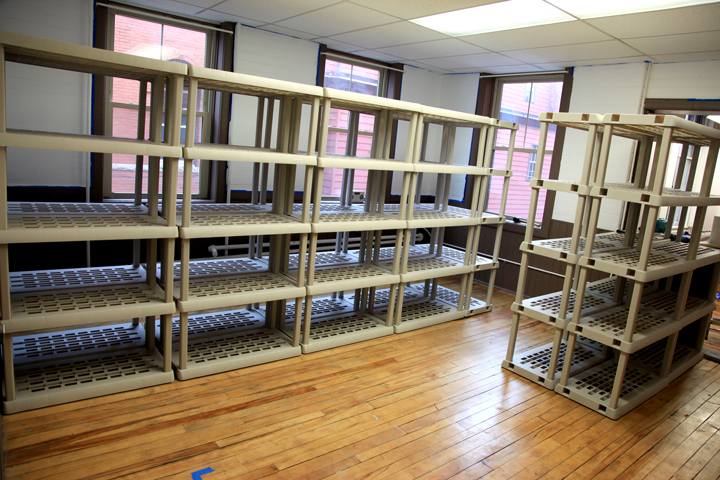 Another view of one of the three storage areas. Since this photograph
was taken we now have all but one of the storage shelving units in
place for the 1000 meter polyester cones.
One more shot from the first storage area looking in to the second space.
There is another huge room behind the wall in the background so we have
plenty of room for expansion. Also in this second room is a large walk-in
safe that was used to store precious metals and jewels during the jewelry
manufacturing heyday in Attleboro.
As you can see, we even have a safe! It was originally used to hold the
gold and other precious metals. They are dotted through the huge building.

Another photo of the safe before any clean up or painting. I think this
was taken the first day we saw the place.